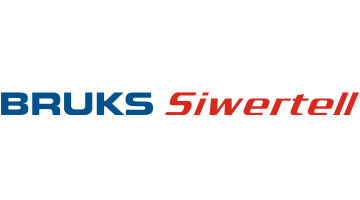 Be part of our team: we all play an important role
Bruks Siwertell is a global, market-leading company that designs, manufactures, installs and services dry bulk handling and processing solutions. Our main offices are located in Sweden (Bjuv and Arbrå), US (Atlanta), and Germany (Hirtsheid). We cooperate with a an extensive global network of business partners around the world.
Our employees are the key to our success
Do you like to be part of a team? Would you enjoy working for a company with a close, family-like feel? Although we are part of a large corporation, at Bruks Siwertell Group we take great pride in working as a team.
We offer many opportunities
We place a high value on independent initiative, but when you are faced with a challenge, it is great to know that you can call on your teammates for their advice. There are many opportunities at Bruks Siwertell for our employees; designers, engineers, managers, administrators and more.
Vad säger våra medarbetare?
Jonas Edvinsson
Warehouse Manager
Daniel Nilsson
Project Leader Electrical Systems
Cecilia Cederek
Contract Manager
"Siwertell gives me and my group a high degree of responsibility in planning our activities in the warehouse. Operating with limited space and large components can be tricky, but we always make it work. We understand our business and know how important our efforts are to the overall success of the company. And we know that we are appreciated."
"I get great satisfaction from delivering machines that minimize the environmental impact of bulk handling operations. My job takes me to places I never expected to visit and I meet all types of  interesting people from around the world. There are all kinds of employment opportunities at Siwertell.  It is an evolving company and we are always improving with new technology."
"My responsibilities are diverse and include everything from multi-million dollar negotiations to travel bookings. I am responsible for managing projects from the moment a contract is signed until the warranty period has expired, and I make sure that all contract objectives are met. I love working with my colleagues and Siwertell gives me just enough challenges to develop as a person as well as a project manager."
Missa inga jobb från Bruks Siwertell
Genom att fylla i din e-postadress så godkänner du Allmänna villkor